About Us हमारे बारे में
---
JE is an Indian company established in 2013 with the mission to identify, source and supply quality products and after-sales maintenance, repair calibration services to our customers in the field of non – destructive testing (NDT) and quality assurance & control (QA/QC) with  aim to make all NDT instruments in India.
जेई एक भारतीय कंपनी है जिसे 2013 में स्थापित किया गया है, जिसका लक्ष्य उद्देश्य से एनडीटी के क्षेत्र में हमारे ग्राहकों को पहचानने, स्रोत और आपूर्ति के बाद और बिक्री के बाद रखरखाव, मरम्मत कैलिब्रेशन सेवाएं और गुणवत्ता आश्वासन एवं नियंत्रण (क्यूए / क्यूसी) एक उद्देश्य के साथ भारत में सभी एनडीटी उपकरणों को बनाने के लिए
With a range of products specifically developed to meet the needs of the NDT industry, Johari Engg is well positioned to provide you with the solution to your inspection requirements.
एनडीटी उद्योग की जरूरतों को पूरा करने के लिए विशेष रूप से विकसित उत्पादों की एक सीमा के साथ, जौहरी इंजीनियरिंग अच्छी तरह से आपकी निरीक्षण आवश्यकताओं के समाधान प्रदान करने के लिए तैयार है
Johari Engineering (JE) located in 1213,Kailashpur Saharanpur-247001 India, is one of the leading professional manufacturers of measuring instruments, including portable / pocket surface roughness testers, Leeb hardness testers and NDT instruments, like coating thickness gauges, ultrasonic thickness gauges, ultrasonic flaw detectors, industrial endoscopes, etc.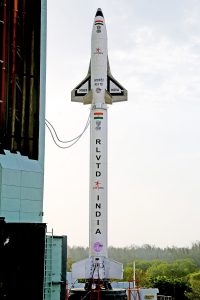 Our Office base is in Saharanpur India and we have adequate team from the beginning of establishment so that we can offer the top advanced technology & an intelligent professional team. We have founded our reputation on constant development of innovative technologies and products. JE has become a reliable and well-known brand in India.
Dedicated to strict quality control and considerate customer service, our experienced & efficient staffs are always available to meet your requirements.
OUR VALUES
Pride; We are proud of where we work and the work we do
Ownership; We take responsibility for what we do and how we do it
Ethics; We treat our customers, suppliers and colleagues fairly and with respect
Achievement; We believe that just enough is not enough
Focus; We know that if it is not acceptable to us it is not acceptable to our customers
Initiative; We are encouraged to identify opportunities for improvement and offer solutions
SERVICE AND SUPPORT
Finally should you have queries regarding a prospective purchase, application or need expert advice on any aspect of your JE product our Customer support Team are there to help.
We are ISNT (The Indian Society for Non-destructive Testing) Life Time Member.
The Indian Society for Non-destructive Testing (ISNT) is the society for NDT professionals and practitioners which offers invaluable resources, information and linkages for industrial quality development and professional development to its members.
The objective of the Society is to promote the awareness of NDT Science and Technology through education, research and exchange of technical information within the country and internationally to its members and other professionals using NDT. The family of ISNT has more than 5000 strong members.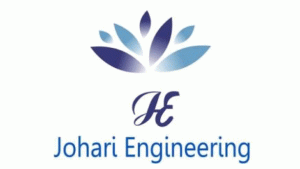 Download (Company Profile)
Johari Engg Catalog